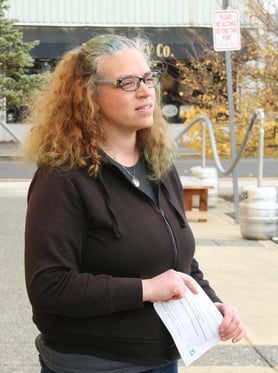 Gloria Cole spoke: "Thank you, everyone, for buying raffle tickets for the Eggnog Surfboard. We had to cancel our 2020 Gala fundraiser – we appreciate 7 Devils for hosting the surfboard raffle to raise scholarship funds." Gloria has been Scholarship Chair for the past 7 years. In that time, Coos Bay Surfrider has awarded $22,500 to 20 students in our local communities through YOUR support! Thank YOU! Also, several folks donated cash so that we could offer scholarships for 2020 – Thank YOU!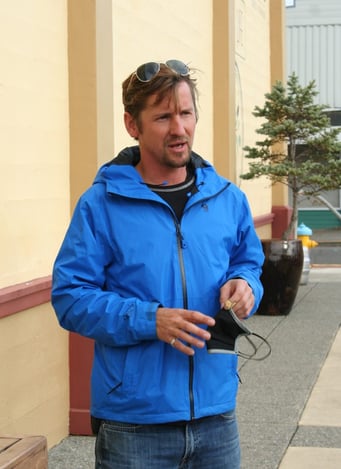 Sam thanked Gloria for her outreach to students and heading the scholarship committee. Sam thanked Kyle Shellhammer for creating an awesome board for us to raffle.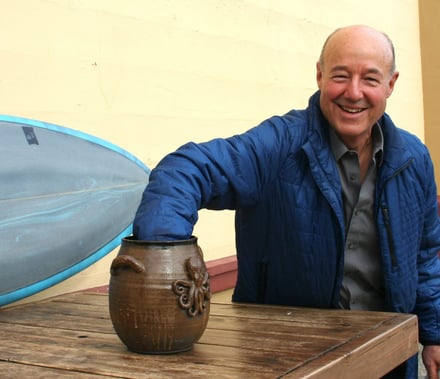 Joe Benetti (City of Coos Bay Mayor) drew the winning ticket.
– Thank you, Joe, for being part of our fundraiser and for your service to the community!
– Austin Carter is the Eggnog Surfboard winner!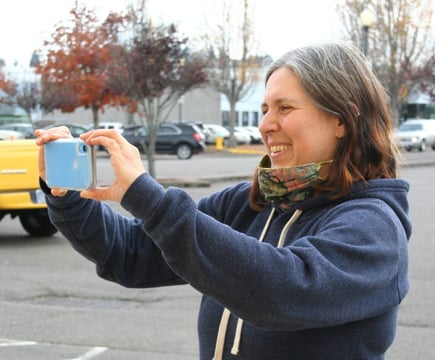 Elizabeth Roberts live-streamed the event to our Facebook page. Elizabeth asked Mayor Benetti, "What does Coos Bay mean to you?"
Mayor Benetti replied, "Being mayor is special and dear to me. The bay itself has a lot of aspects that are wonderful. I'm fortunate, I get to look at it every day – it's beautiful. It offers a lot of different aspects, whether it's fishing, whether you're kayaking, paddle-boarding. Also we have oysters that are raised here. So it's a lot for our locals and for our tourists. It's very unique and special, and I think we all need to keep that in mind."