Bastendorff Beach held some fog and a heavy stoke for our first Surf Camp of the year! Each summer, Coos Bay Surfrider organizes free youth surf camps for children in our community. We provide surfboards and wetsuits and go through the basics of surfing on the beach, then head into the waves for one on one instruction and practice. Our goal is to get kids into the water so that they can grow more confident around the ocean and become the next stewards of our beaches and waves. Protecting these valuable recreational resources is part of Surfrider's mission, and what better way to do it than to help kids catch their first wave!
Sharing the joy of Mama Ocean is always its own reward, but the smiles on the faces of our 32 youth participants as they cruised through the water was outstanding! We had two hours of awesome surfing instruction and had many kids get to their feet in the small waves.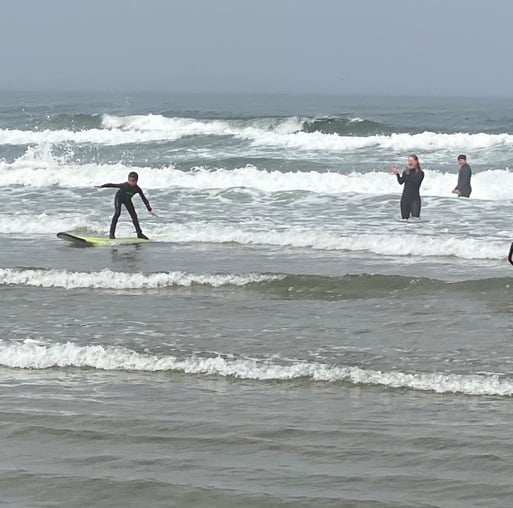 A special thank you goes out to our ten surf instructors who created a fun and safe day of learning; Silas and Lauren, who held down the surf trailer and helped the kids with donning and doffing wetsuits; Sam volunteering on his birthday; Cameron being there for set up and wash up; Annie for her fantastic lifeguarding; Carmen for leading us through stretching, safety, and how to catch a wave; and to our many wonderful returning volunteers! Events like this wouldn't be possible without your support; your dedication creates an immense positive impact for youth learning new skills and instilling confidence in this group of new surfers!
We also want to give a big shout out to Xcel and Ripcurl! Your wetsuit donation supports our youth to learn the joy of the waves! It was such a treat to have more inclusive wetsuit sizes to support our youth event, and we can't wait to use them again at our next Surf Camp!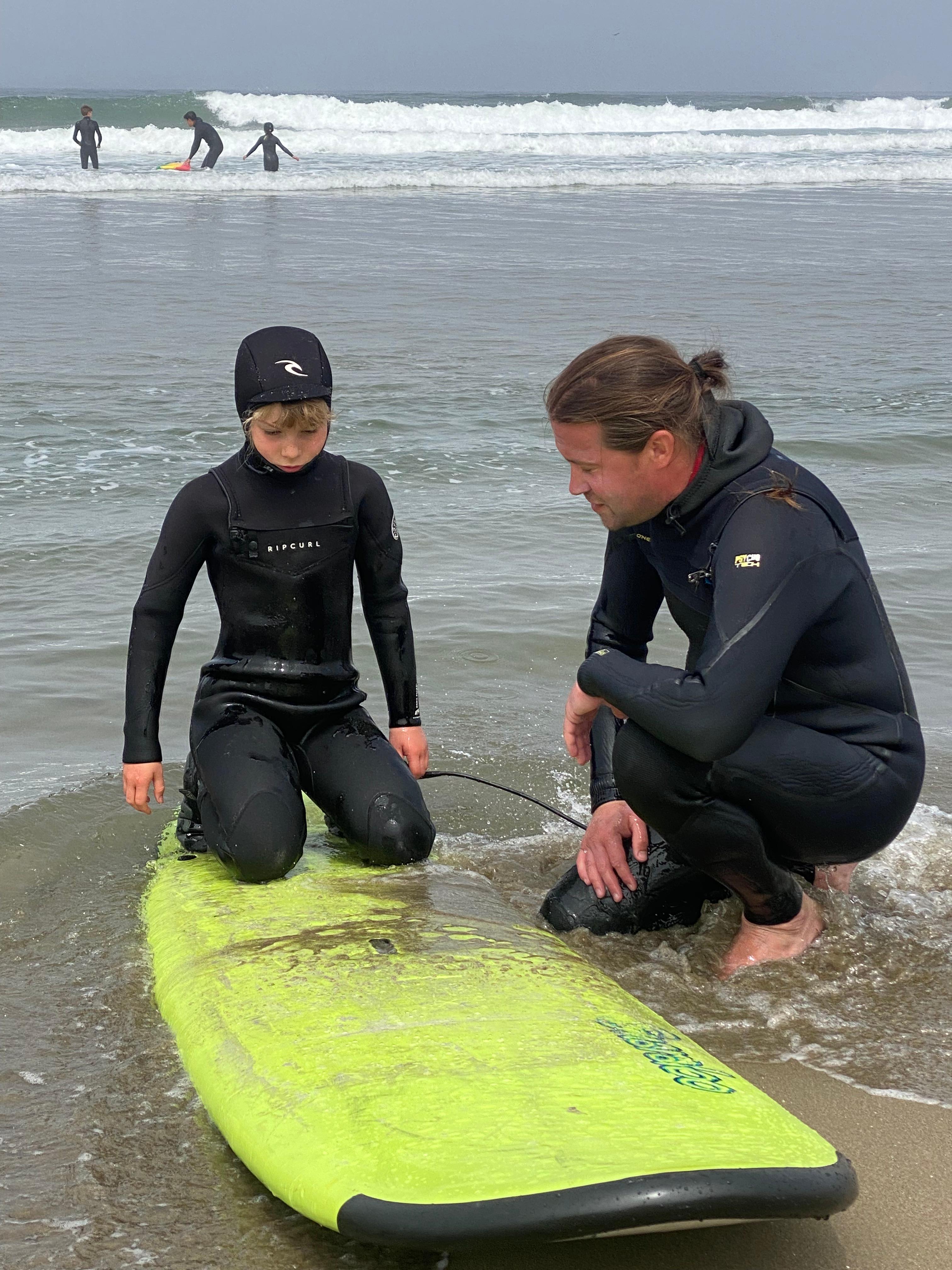 Our next surf camp will be held 11am - 1pm on Sunday, August 27. To secure your spot, sign up here. Surfboards, wetsuits, and instruction will be provided, free of charge.
We are always looking for volunteer surf instructors to help with camps! If you would like to help out at the August camp, please sign up here.